If your manufacturing process already includes automation, you are likely looking for ways to improve your workflow and create the best products possible. As the leading manufacturer trusted by many of the leading manufacturers in the world, PFA, Inc. strives to provide the best products possible at the lowest price point on the market. In this article, we will examine some of the end of arm tooling options we provide to help improve automation in your manufacturing processes.
Robotic Grippers
At less than 8 ounces, our featherweight grippers are able to provide the best grip force to weight ratio. With both 2-finger and 3-finger options available, we are sure to have the right fit for any part that you are currently manufacturing. No matter what your unique needs may be, we are sure to have the perfect fit. If we don't, we can create it for you!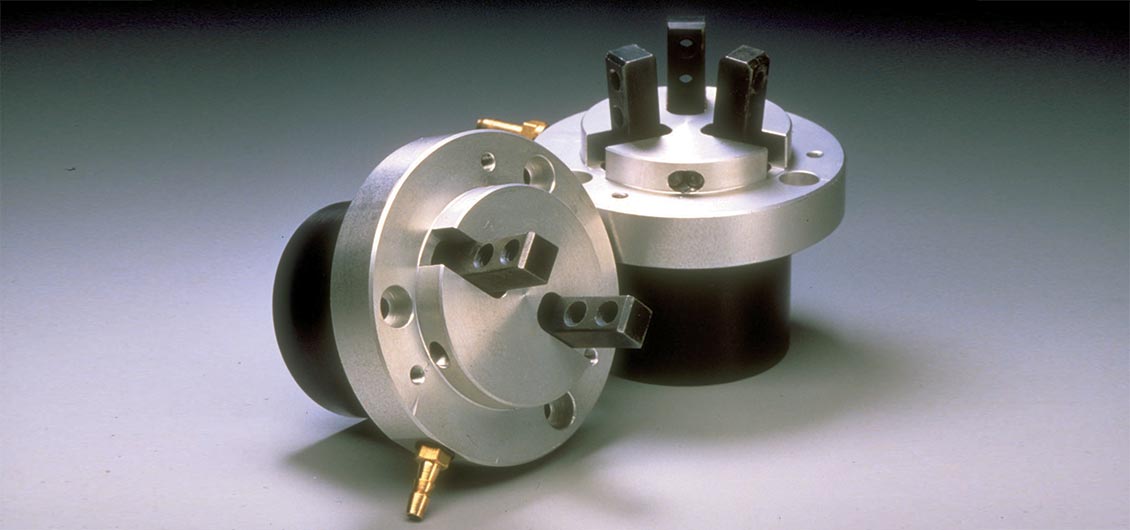 Gripper Pads
If you are looking for durable, non-slip gripper pads, PFA, Inc. has you covered. Our gripper pads are perfect for general industrial or robotic applications to enable easy grasping of delicate items without causing damage. Even more impressive, our metal (Steel and Aluminum) backplate gripper pads are oil-resistant and stay tough when faced with corrosive materials to ensure extended use at all times. Available from stock in Nitrile Butadiene Rubber (NBR) and available by special order in neoprene, silicone, and high temperature Viton®.

Remote Center of Compliance Devices
Our RCC devices are designed to provide critical force axis de-coupling to reduce part stress during assembly. With lateral and rotational compensation, automatic alignment, and variable durometer elastomers, we are sure to have the perfect fit for your unique manufacturing process. Although other compliant devices are flexible, PFA's Accommodator provides the critical de-coupling effect necessary for critical assembly operations.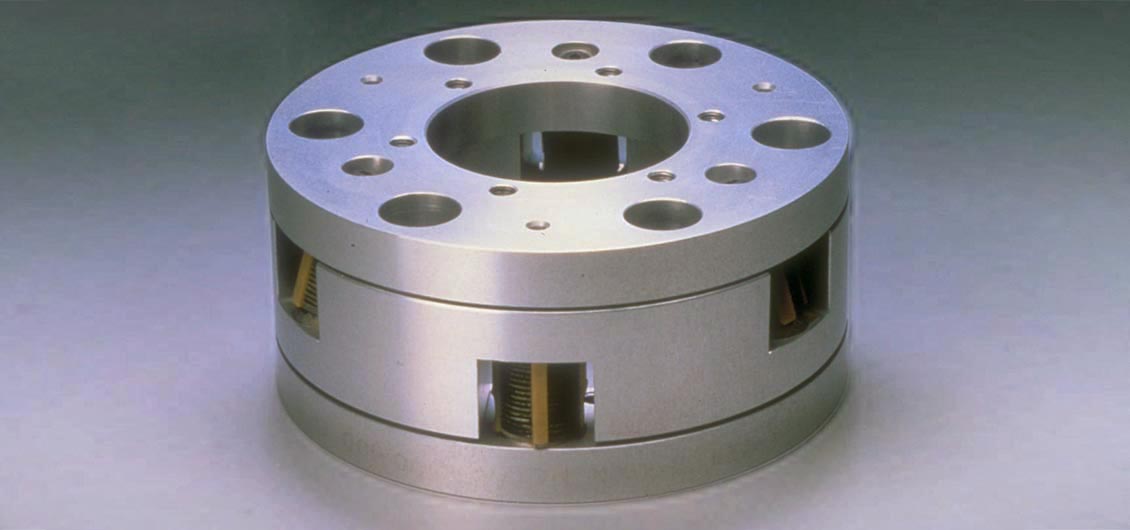 Robotic Crash Protection
PFA, Inc. provides overload protection devices to ensure that your tooling, robot and assembly systems don't sustain damage if something goes awry during a pick and place cycle. During normal operation, our Overload Protection Devices (OPD) are held rigid with air pressure to accommodate your required payload. If an unexpected obstacle is encountered, the force moves the center holder out of alignment and results in sensor shutdown of the robot and release of air pressure to minimize forces on the arm. The OPD is easily reset by placing the mechanical wrist and interface module in their ready positions.
Finding the right end of arm tooling for your robotic processes is essential for success. If you are just beginning to convert your applications to incorporate more advanced End of Arm Tooling or just need to add to your existing setup, PFA, Inc. can help. Let us help you get a grip with our modular end-of-arm automation solutions.