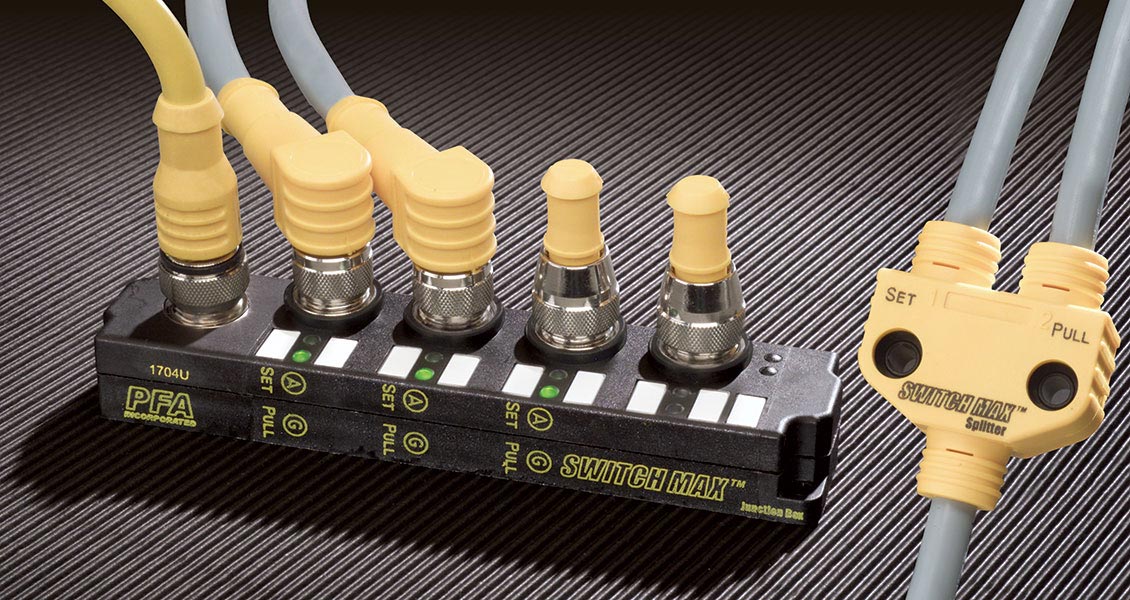 Eliminate wiring schematics and troubleshooting problems on all molds.
SWITCHMAX® WITH PFA KOR-LOK® Side-Action Systems:
PFA's new SWITCHMAX® components integrate multiple KOR-LOK® unit sensors and other slide sensors into single set and pull inputs to the press. When used with KOR-LOK® XLT or XHT sensors and other Single Pole Double Throw (SPDT) switches, the system provides cross checking of proper sensor position, as well.
SWITCHMAX® WITH OTHER MECHANICAL SWITCHES:
Integrate almost ANY mechanical relay/dry contact switches (plunger, rocker, PFA mechanical, relay) from multiple cores to an operator side interface for simple one input connection to the press. Full "plug and play" basic operation – NO programming or dip switching required.
SWITCHMAX® WITH 3 Wire DC proximity sensors and AC power controls:
SWITCHMAX® is also available in versions to integrate PFA's new Low Profile Sensor (PNP) and other 3 wire PNP style switch sensors. For AC applications, the addition of the SWITCHMAX® AC Power Adaptor allows connection to machine controls operating with AC inputs. Power Adaptors are also available for Ø Volt Input Injection Molding machines.